La Scarlatte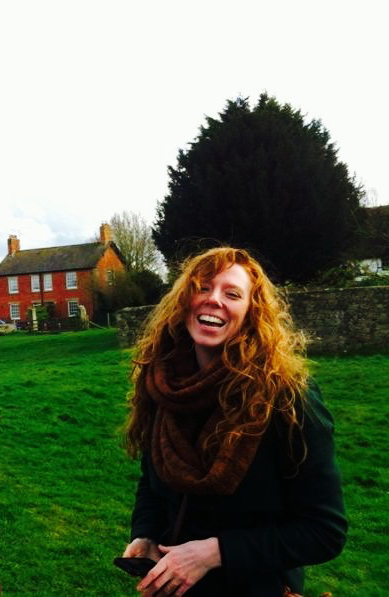 It almost feels strange to take the time and commit to my own artwork.
Name, Age, Location, Professional Title, Employer
Pauline Teunissen, I'm 35 and live in Haarlem, the Netherlands. I'm a freelance Illustrator and pattern maker.
What hobbies do you have outside of your professional field that keep you inspired and motivated to generate personal work? How do they inspire you?
Reading is one of the best ways for me to relax, I can totally immerse myself in a book. I often make notes in the margins, so I can use them later for titles or themes for my artwork. While working I love to listen to music, if you pick the right music to work to it keeps you either motivated or calm etc (oh and audiobooks are great too!). I also sing and play the piano. And lately I've started to pick up gardening, because we just moved to a new home and have a garden for the first time in our lives. I'm so exited to finally care for the real life plants that I'm always drawing:)
Do you have a hard time balancing being a creative professional and generating personal work that you're proud of?
Sometimes, yes. Client work seems to come in waves, periods where there are a lot of commissions and there is no time for personal work. When the wave stops, it almost feels strange to take the time and commit to my own artwork: you don't have a deadline, don't have to rush.
What time of day do you feel the most creative? What about the most productive?
Usually around 17:00, which is of course the time one should be thinking of stopping for the day haha. In the morning I answer my emails, do research, sketch etc. and the afternoon for the actual drawing and painting
What are your creative goals for the future?
I'd like to balance my client work and my personal work a bit more. And I'm always trying to keep challenging myself with new materials and mediums, and find clients and collaborations where both parties are inspired and can help each other to a new creative level.
Are you working on any personal projects right now? If so, can you share a little bit about your inspiration and your creative process?
I'm just back from maternity leave, and am starting some new projects. One is for a Gallery, which I'm pretty exited about. Inspired by natural science, folk tales and the (Dutch) Golden Age, I am often found in the city, the zoo and the botanical gardens, where I draw an ever growing collection of animals, people and plants. By collecting all kinds of drawings and (self taken) reference photo's, I've created a sort of "image bank" that's really practical to consult when starting a new project. I usually research my project first, then sketch. When working for a client, there are a few sketch rounds, and when approved, I move on to the final artwork. Most of the times I draw everything by hand and colour my work digitally (I use a tablet monitor, they're great), and sometimes I draw and paint everything by hand.
What scares you?
I'm a worrier, so almost anything. But when I draw and paint I'm not scared.
What does success mean to you?
Not that much. It is nice to hear from others that they like your work of course, but it means more to me to get in touch with other creators and getting inspired and learn from them.
Why do you create?
It's what I'm good at, it's what makes and keeps me happy.